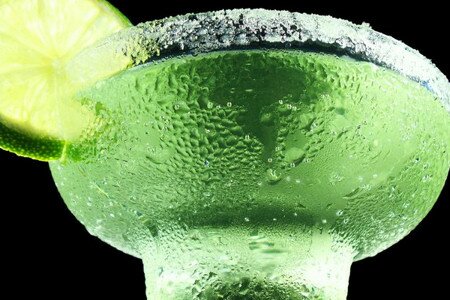 As with all holiday resorts in Mexico, in Puerto Vallarta you can expect beautiful scenery, soft sandy beaches with shallow turquoise waters, friendly locals and wonderful culture. Puerto Vallarta is located in Central Mexico in the state of Jalisco and in Banderas Bay and is fairly built up – large luxury hotels tower over the resort – but the temperature and amount of things to do attract activity-seekers, sun worshipers and party animals alike. There is a sense of Mexican history here with old colonial style buildings, you can visit museums and
The currency in Mexico is Pesos, 11 of which is currently around $1 / €0.74 / £0.50.
Who Comes To Puerto Vallarta?
All walks of life enjoy spending there annual holiday in Puerto Vallarta. Mainly couples and singles (gay and straight) come here to soak up the sun by day and party by night, the majority being from the USA (Mexico is to Americans what Spain is to the Brits), Germany and the UK. Families holiday here too, although because of the long haul flight from the UK, most of the families are from the States.
When does the Season Begin in Puerto Vallarta?
Because of the hot year round climate, holiday goers come to Puerto Vallarta at any time. However, there is both a rainy season and a hurricane season in Mexico, so many select their times carefully. Although you can never guarantee the weather, I always travel over in January (winter) as it's outside the rainy and hurricane seasons and still very hot, but friends visit during the rainy season in September when its hot and humid so it really is personal choice. Most tend to visit in December and January. Remember that the humid climate makes it feel much hotter.
You might want to visit this site (http://www.puertovallarta.net/weather/index.php)to help you decide when to book your holiday.
Airport Information
You will use Puerto Vallarta International Airport where you can book transfers to your hotel, change currency or relax in the bar, cafe or restaurant. You can hail a taxi if you walk out of the airport to the Highway or you can book a taxi at the kiosk just outside the exit doors. Rates for taxis vary depending on which zone you are travelling to, so it's worth finding out what zone your hotel is situated in before flying.
Alternatively, book your transfer before leaving home. For safe travelling, get a recommendation from your hotel on which company to use, you shouldn't have to pay more than $16 / €12 / £8 per person for a one way taxi journey to your hotel.
Puerto Vallarta Nightlife
Things can get pretty energetic in Puerto Vallarta. There are plenty of bars and clubs in the 'Hotel' 'Romantic' zones to choose from that are lively and get quite busy. Most clubs and bars have casual dress codes.
For late night cocktails try 'El Faro' (get a taxi) or for a lively all-rounder try the popular Senor Frogs which does food too. If you're gay and want to watch the sunset, try 'Blue Chairs' at the gay beach or a more sophisticated gay friendly bar is La Noche.
Be aware of exactly what you're drinking and how much it should be costing – there are too many bars here that offer 2-4-1 drinks but the standard prices are twice as much as everywhere else! Always get a receipt for what you're drinking to avoid getting a big bill at the end of the night – if you're charged too much you can't argue if you don't have proof. You have been warned!
Local Drinks
Tequila anyone?
Most people drink shots and beers in this resort, watch out for girls heading straight for you with spirits and shot glasses, they always charge for the shots you drink so don't expect any drink for free.
A local beer can cost as little as $1 / €0.74 / £0.50.
Local Cuisine
Obviously the best food here is the Mexican cuisine and in most restaurants you will get large meals at very good prices. You can try real quesidilla and enchilada, as well as genuine Mexican salsa, guacamole, queso (cheese sauce) and mole (chocolate based) sauce at places like 'Puerto Vallarta Mexican Restaurant' or Las Palomas. If you really like Mexican, try their breakfasts too!
There are tons of Steak houses and other cuisine like French, Greek, Italian and more so you really aren't going to go hungry here. Expect to pay between $8 to $20 each for dinner with hotel prices being higher.
Boy/Girl Ratio
There's generally an equal mixture of males to females due to the resort being extremely popular with couples, honeymooners and mixed sex groups.
Puerto Vallarta Beaches
The gay beach at Banderas Bay (300 yards from the pier found at Los Muertos beach) is worth a visit, and not as loud and rowdy as you might expect. There are two places to eat and drink on this beach (Blue Chairs and Green Chairs) one of which is gay owned, however both are great places to go. If you are in the South of Puerto Vallarta you can walk to this beach, however if your hotel is in the hotel zone (North) you will need to grab a cab – an approximate cost is $3.60 / €2.70 / £1.80.